About timpelen.com
This site is dedicated to Automobili Lamborghini. Everything presented on this site is copyrighted by the respective owners, and nothing is meant as a copyright infringement.
---
About its creator and owner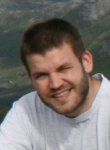 My name is Kåre (Kaare) Byberg. I have been a passionate enthusiast of Automobili Lamborghini ever since I was old enough to know the difference between a regular car and a Lamborghini.
My intention with this web site is to pay a tribute to Automobili Lamborghini. Please open the contact link and tell me how I am doing.