Lamborghini literature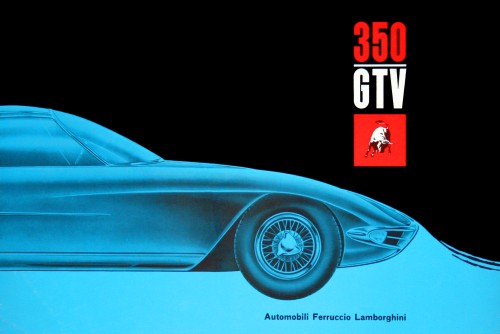 Lamborghini 350 GTV brochure (1963)
A rarity, this brochure presents the very first Lamborghini, of which only one exists. Presented at the 1963 Turin Motor Show, the 350 GTV featured a masterpiece engine and a traditional, yet aggressive design by Franco Scaglione.
---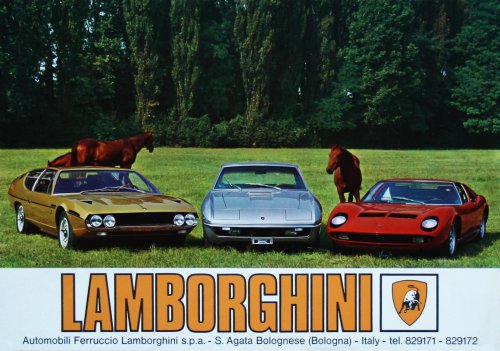 Lamborghini range brochure (1968)
Lamborghini released their first range brochure in 1968, showing the Espada, Islero and Miura. The single sheet shows a wonderful photo of the three cars in a green field together with a few horses. Perhaps this was a way for Ferruccio Lamborghini to show how much cooler his cars were than Ferrari's (the horses). Looks good in any case!
---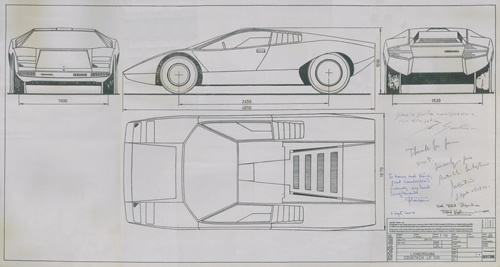 Lamborghini Countach LP500 blueprint (1970)
This is a unique piece of Lamborghini documentation: An original blueprint of the Lamborghini Countach LP500 prototype. The blueprint was made by Carrozzeria Bertone and is dated 5th June 1970. It is in scale 1:10 and is in overall very good condition. It has been signed by the following persons:
---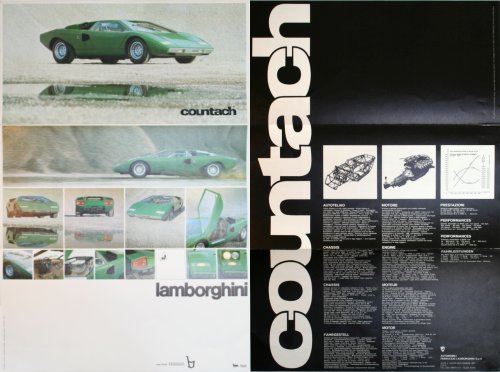 Lamborghini Countach LP400 brochure (1974)
The Countach went into production in 1974 and, as the car itself, the brochure was extravagant with its shape. It was the first oversize Lamborghini brochure ever and was surprisingly low on large words and bragging. Lamborghini knew that the photos said more than any word could say and let the Countach do the talking.
---
Lamborghini see-through kit (1978)
Truly a fun kit, this rare item contains a fold-out brochure and a see-through kit which portrays all the current models at the time and also the Miura SV. The dias are taped together in pairs and when seen in the holder, they appear in 3-D!
---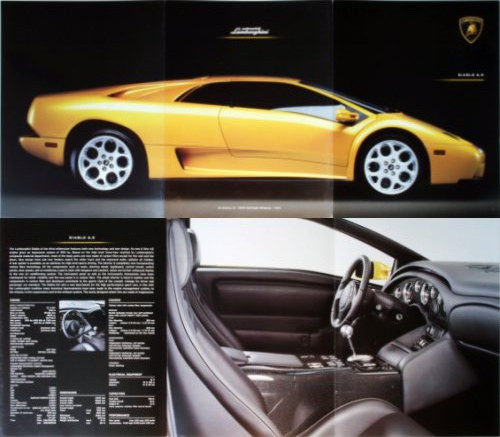 Lamborghini Diablo 6.0 brochure (2000)
The last Diablo is by many considered the cleanest and purest Diablo, with its simplified design and improved engine. The Diablo 6.0 ended Diablo's 10 year reign in the Lamborghini range.